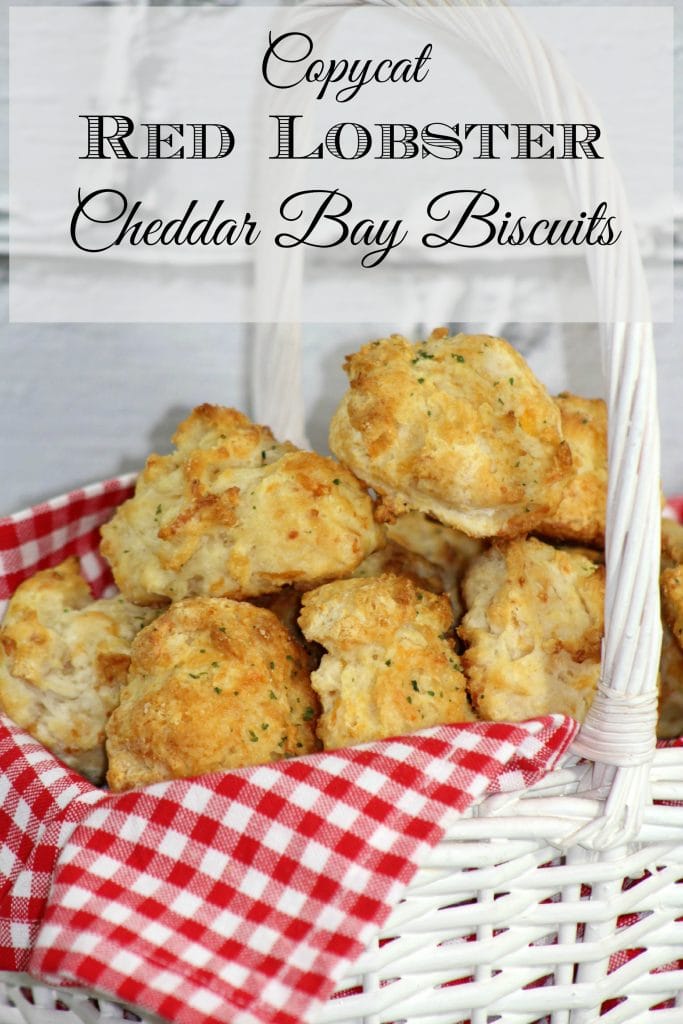 Copycat Red Lobster Cheddar Bay Biscuits
What makes any meal better? For me, it's bread! This recipe is a copycat from Red Lobster. They go well with so many recipes! Serve them with breakfast, lunch or dinner! We love biscuits around here, and these are especially delicious with chicken recipes or soups! Prepare ahead and warm up to serve with your favorite crockpot recipes, too. So versatile! Enjoy!
Ingredients
2 C Bisquick
2/3 C whole Milk
1/2 C Triple Cheddar Cheese (Finely Shredded)
1/2 C Margarine
1 tsp Garlic Powder
Directions:
Preheat oven to 450 degrees.
Mix Bisquick, whole milk, and cheese with your hands until thoroughly combined.
Place parchment paper on a cookie sheet
Scoop dough into a large ice cream scoop.
Use a butter knife to level the dough in the scoop.
Drop this on the lined cookie sheet.
Bake at 450 degrees for 6-10 minutes or until lightly brown on top.
Check at the 6 minute mark to make sure they are not overdone.
Melt the margarine and add garlic powder.
Stir well.
Use a kitchen brush to apply the melted butter and garlic to the biscuits.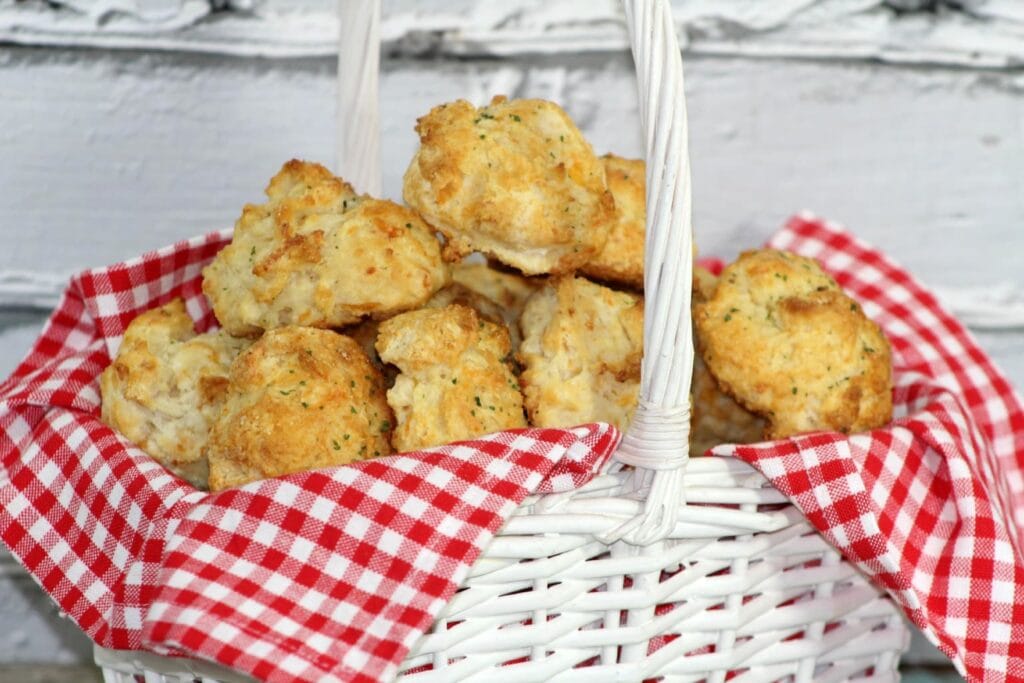 How easy is that? Try these biscuits with Grilled Lamb Chops or Roasted Vegetable Soup!