I loved Extreme Home Makeover. I watched it every Sunday night. It was a family affair, too. We all enjoyed it. Even my kids would remind us, "It's time for Mom's show!" I miss Ty Pennington. It was such a successful show. I wish they would bring it back. I miss hearing him say, "The Renovation Starts Now…"
We moved from a pretty big two story home in Maryland (with a finished basement) to a one floor home in Florida. We wanted something smaller as it was hard to keep up with that house. We also had almost 7 acres of land. My husband spent a lot of time cutting the grass. I did have a garden the first couple of years, but as the kids got older and busier, the novelty wore off. In order to have a garden, you need to have time to weed.
Still, I miss the room we had in that house. When we would have a party, the kids went to the basement where we had a pool table that also had ping pong and air hockey, as well as all the gaming equipment. They had a blast down there, and did not have to endure the adult party! Since we moved, we are all on top of each other, and the kids have to go to their rooms to get away from the adults when we have guests over.
All that is about to change. We are adding a media/gaming room! Woo hoo!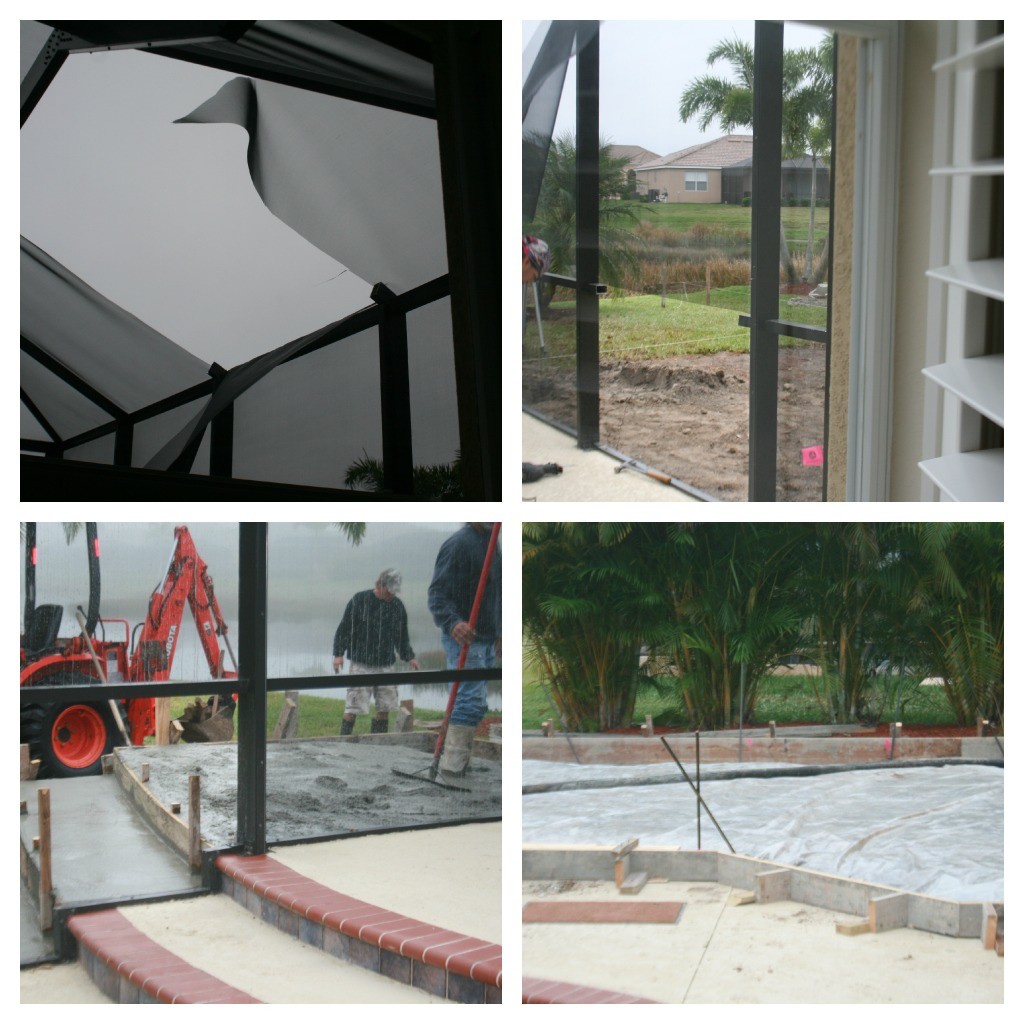 The above photos are from two weeks ago. We are now in the building stage.
This week they will be putting the roof on. It's getting really exciting! I'm starting to look at furniture. We want to buy  a murphy bed with bookshelves to store movies and games. My girls are teens, but are very into Disney. If you've been a reader for a while, you know my older daughter wants to work for Disney or Pixar as an animator. She's been collecting Disney memorabilia for a while now, so she's excited about decorating the room. A new TV for the wall so they can watch all their movies and play games, and they will be set!
Well, almost. I didn't think about the flooring, and the windows. How does a project end up being so much more than you initially thought?
I'll update you in a couple of weeks with photos of a finished media room. Right after we clean up out there. Our lanai is totally trashed, so I'm not looking forward to that part!