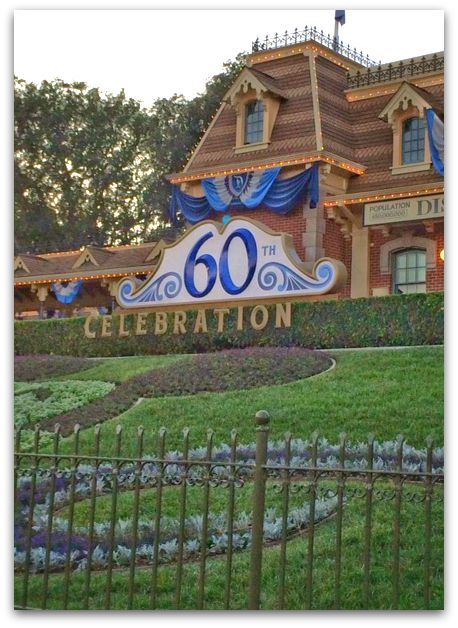 Two weeks ago I was in Anaheim with 24 other bloggers to attend the D23 Expo where Disney announces all that is in store for the next couple of years. We were blown away at what is coming to the parks, as well as to the movie screen. A few of us were chatting about the trip when we were first invited, trying to figure out if there was any way we could leave a day early or stay a day later so we could visit Disneyland. After all, this year marks the Disneyland 60th Anniversary Diamond Celebration. And of course, Disney is all about the magic. A couple of days after I received the invite, I was told we had also been invited by Disneyland to experience the Celebration!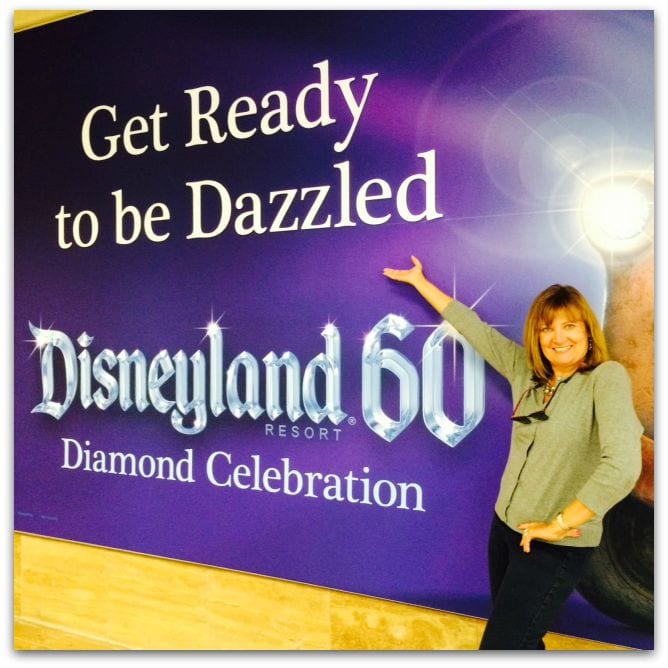 It's hard to believe, isn't it? For sixty years, beginning on July 17, 1955, people have been visiting Disneyland, experiencing moments their family will never forget.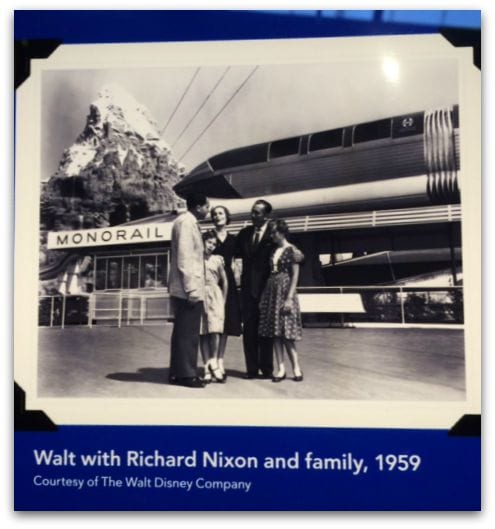 By the way, if you ever get the chance to see the Walt Disney Family Museum, you can see photos of so many of those special memories, like the one above. Everyone loves Disneyland, from Presidents to preschoolers! My family has so many great memories from both parks. Now, for the 60th Anniversary Diamond Celebration, Disney is inviting families to make memories like never before.
There are three all new nighttime spectacular shows:
And Anna & Elsa are there to see their adoring fans!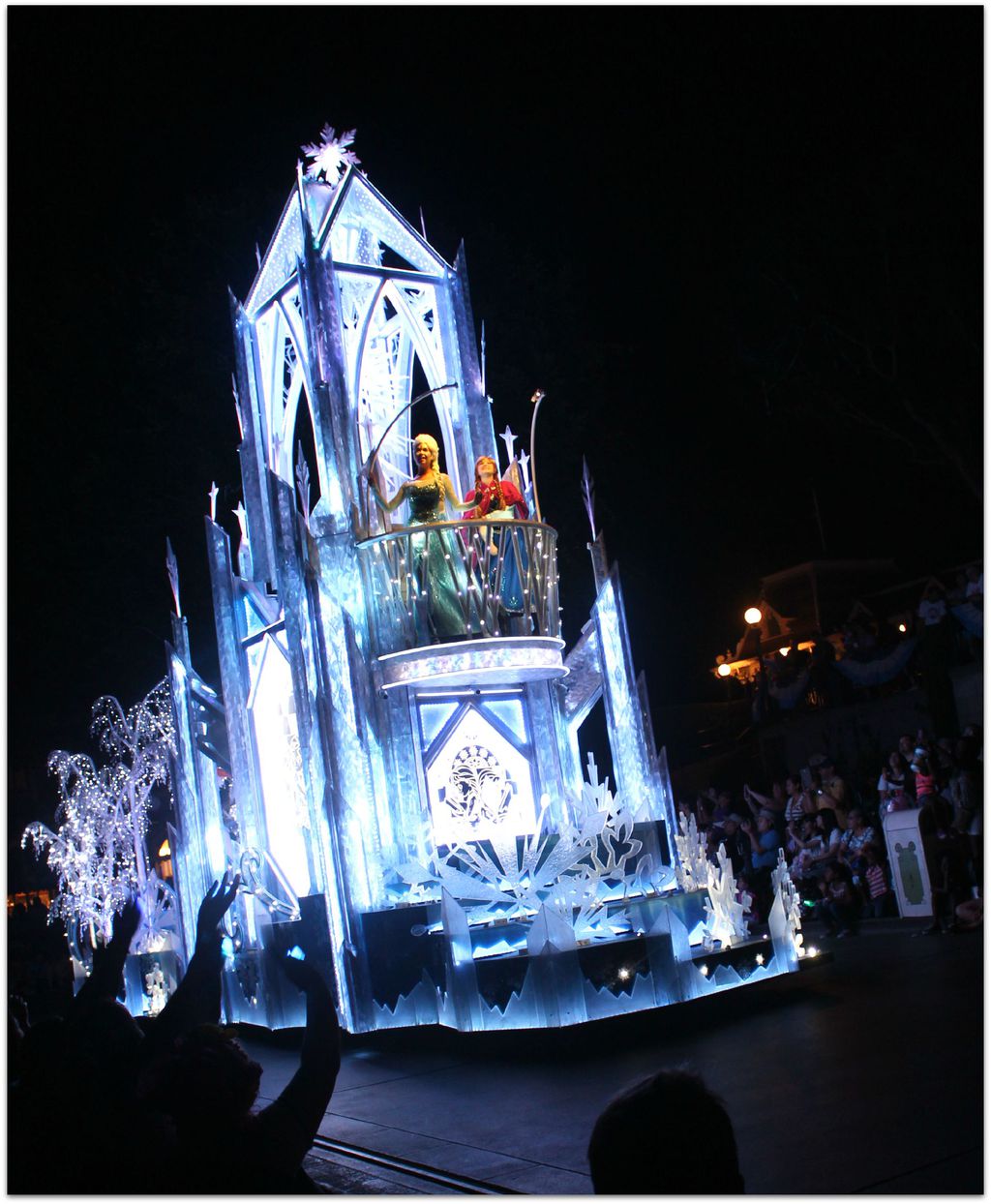 The gorgeous Sleeping Beauty Castle has been transformed for the celebration.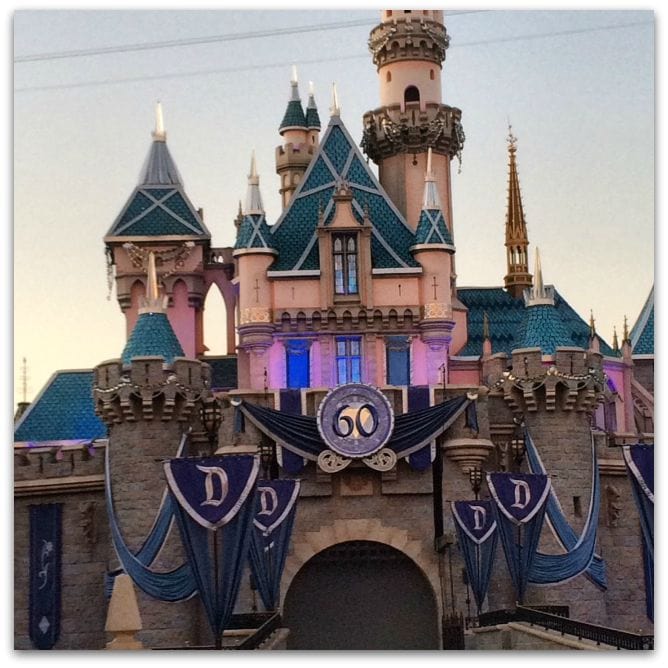 And who can resist a selfie in front of the Castle? Obviously not me!
Cathay Circle Theater is totally decked out, too! We even had dinner at the Cathay Circle Restaurant! I'll be sharing about that later this week, and I'll have a special giveaway.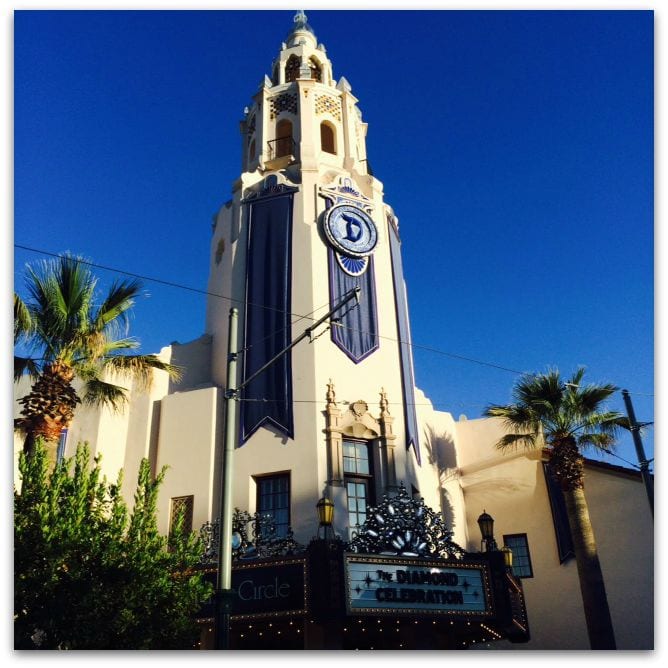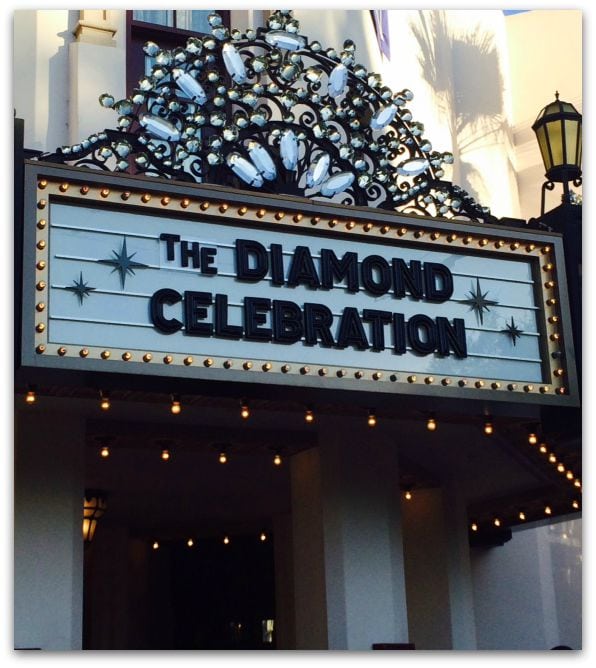 Daily VIP Guest Experiences you could Win!
In addition to all the magic I've already shared with you, each and every day, unique in-park experiences are being given to lucky Disneyland Resort Guests. These VIP Guest experiences include an individualized tour of the parks, preferred viewing spots for evening entertainment, dining at a Resort restaurant and priority access to select attractions! The magic will be awarded to guests who are on site, so you never know who it will be, and it could easily be you! A few years ago at Disney World, our family was selected, out of the blue, to be given a behind the scenes tour. It was amazing! See full rules and directions on how to enter!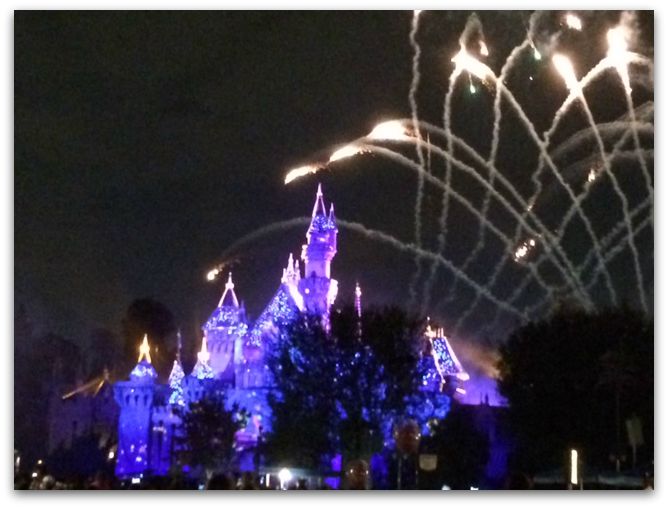 Weekly Experiences you could Win!
Each week Disneyland will announce an incredible, only-Disney-can-do Weekly Prize! Prizes include authentic, independently certified blue, white and red diamonds, custom-engraved with a "hidden Mickey" for the Disneyland Diamond Celebration!
Here's a list of the current Weekly Prizes from the Disneyland website:
White Diamond and Disneyland Dream Suite
August 14 to August 21
Receive a certified 1-carat white diamond—custom-engraved with the iconic Mickey Mouse symbol—and stay overnight at the Disneyland Dream Suite, an elegant private apartment originally intended for Walt Disney himself.
Jungle Cruise Dinner
August 21 to August 28
Set sail for adventure aboard a one-of-a-kind Jungle Cruise excursion and celebrate your voyage with a private dinner at Aladdin's Oasis. Things really get wild during dessert, when King Louie and Baloo join you for a little monkey—and bear—business.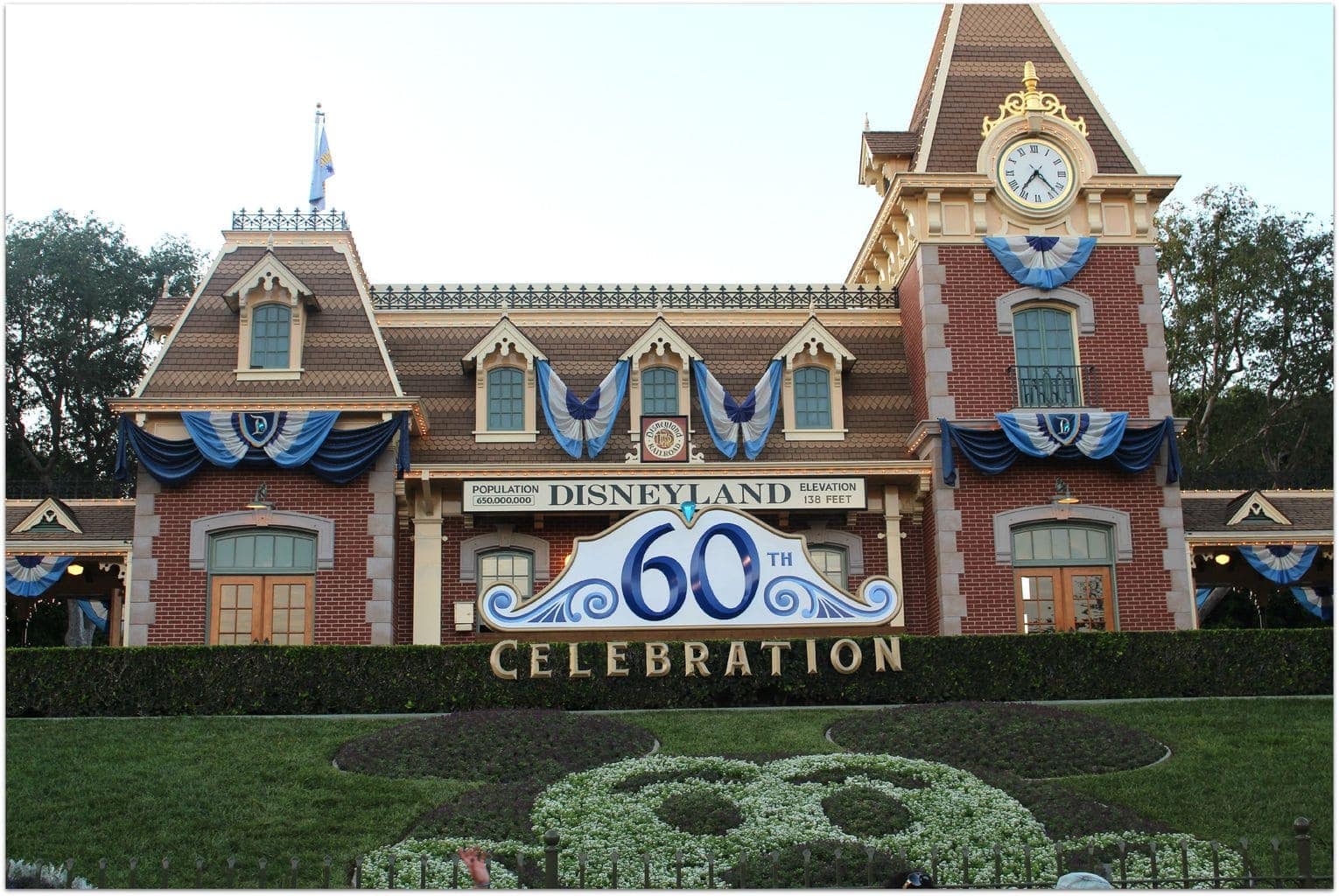 Be sure to check the Disneyland website each Wednesday to see the prize your family can enter for a chance to win in the coming week—and what dazzling Weekly Prize will be awarded for the current week! Weekly entrants do not have to be present at the Disneyland Resort to enter or win Disneyland Diamond Days weekly prizes and experiences! Again, please see full rules and instructions for entering!
I know if you are a Disney fan, you've probably already started planning your visit to celebrate this huge anniversary. But if you haven't booked your room yet, visit the Disneyland website and get started!